We are absolutely thrilled to announce some major improvements to our weekly writing challenges.
First off, they are now in the Kwiziq French system, which means that you can use our accent picker to type accents exactly as you do for kwizzes. But that's just the tip of the iceberg! The major improvement is that KwizBot will now offer corrections for each phrase, to help you pinpoint your mistakes as you self-score.
Please note that this new version of writing challenges is in BETA, so you may encounter the occasional bug or glitch. Please do let us know about these by responding to this email so that we can get them fixed asap. As always, screenshots and information about your system (OS and browser, including versions) is extremely helpful. We'd also love to know what you think about the new format and function: good, bad or indifferent.
And now without further ado, here are this week's challenges on the theme of Family:
Level A1: My cousin Benjamin
Level A2: Mum/Son conversation
Level B1: Family holiday car trip
Level B2: My kids' back to school day
Level C1: Engagement surprise
These tests are self-scoring, so after you translate each phrase in turn, you'll be shown the correct French to compare to yours so that you can give yourself a score.
After each question, you'll find links to lessons on the grammar covered so you can easily add tricky ones to your own Notebook.
I hope you enjoy these challenges! Please don't hesitate to let me know what you think of the new format!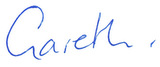 Dr Gareth Davies
CEO
Kwiziq, the awesomeness powering Kwiziq French
Give the gift of French
Need a creative gift for your favorite Francophile? Give the gift of languages with a
Kwiziq French voucher
!