Hurrah! By popular demand, we've restored the micro kwizzes at the bottom of lessons to help you test your French!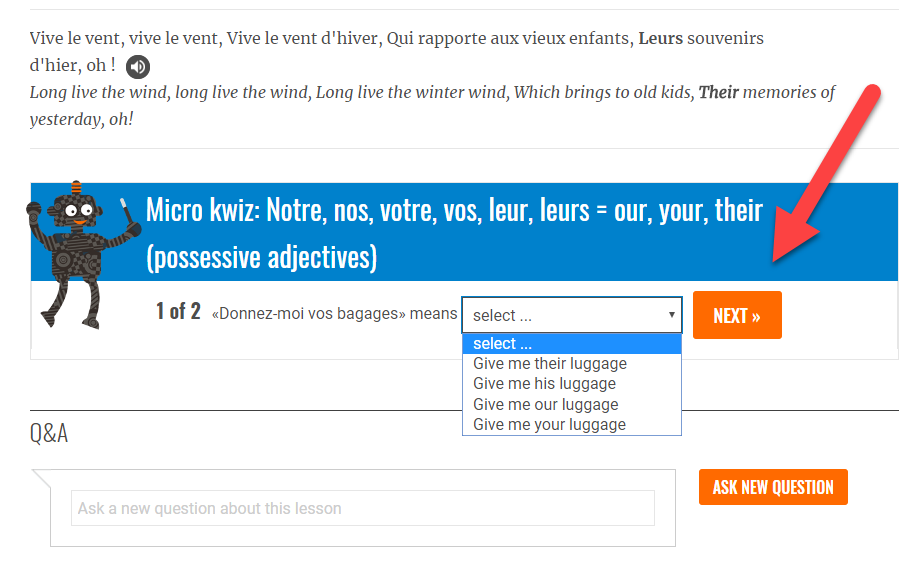 We had to remove these temporarily until we could fix some issues with them. You should notice that it's now much clearer how to get back from a micro kwiz results page to the lesson it was about: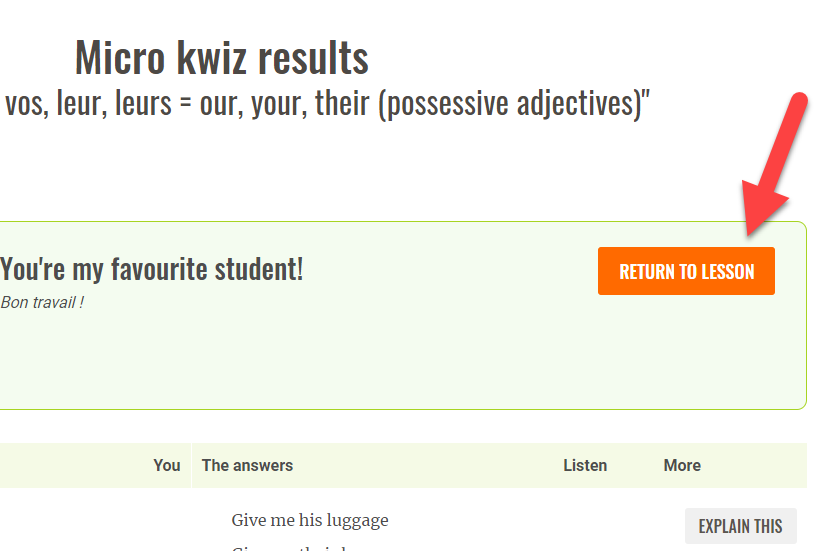 And from there back to your Dashboard studylist or notebook containing the lesson: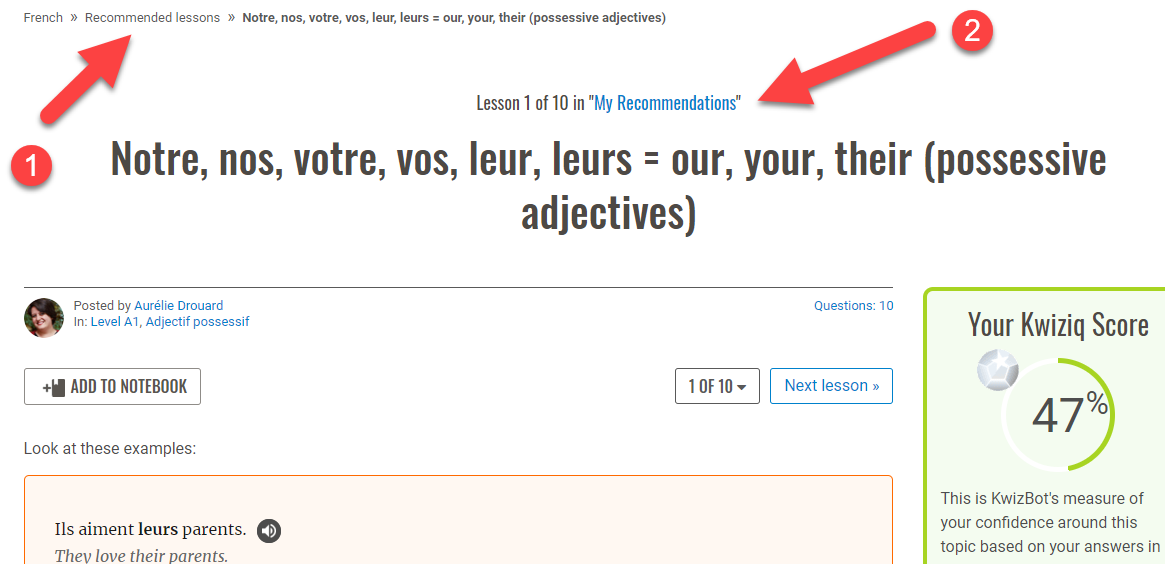 Micro kwizzes are not comprehensive topic tests; if you want to make sure you cover all the question content, then the best way is to repeatedly kwiz against your Dashboard studylist or a Notebook. A micro kwiz will only let you test a small set of questions; since these questions are fixed they can't be taken twice within two weeks.
Note that sometimes a micro kwiz can lead to KwizBot deciding to move you on from that topic and removing it from your Dashboard studylist (he likes to stay on top of things), but you can add topics to one of your Notebooks and kwiz against that if you want to override his decisions.
We are planning further improvements to micro kwizzes that will make them more powerful, adapt to your knowledge on-the-fly, and let you retake them to your heart's content, covering all of the question for the topic, but that's for another day.