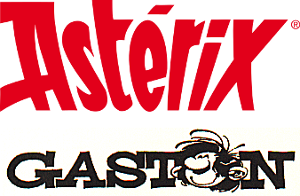 One way to keep your French studies interesting is to have some fun, and what better way to do that than by reading comics? Whether online or off, there are many great French comics for students of all levels to help you laugh your way to better French.
Web comics
Boulet Corp – The life of a cartoonist, in the form of a comic strip.
Coby Clébard – Follow the adventures of a dog and his menagerie of friends. Also available in English: Coby Cur.
Elftor – Outrageous and potentially offensive. Also available in English: Elftor.
Language Comics – Interactive comic written especially for French learners.
Lapin – Funny and absurd, for advanced French speakers. Also available in English: Rabbit.
Mélancholie quotidienne – Themes about love and hate, translated from English: Everyday Blues.
Ninja blanc – A very un-ninja-like ninja who does good deeds.
xkcd – Clever, sarcastic, and sometimes very funny indeed. Translated from English: xkcd.
La Cité internationale de la bande dessinée et de l'image
Comic books
If you have access to a librairie, bibliothèque, or médiathèque (bookstore, library, or multi-media library), you can buy or borrow many other great French comic strips, including such beloved classics as
French vocabulary related to comics
—–
Thanks for reading! For more French learning tips, follow Kwiziq on Facebook and Kwiziq on Twitter.