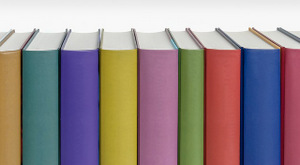 Reading in a foreign language is an excellent way to learn new vocabulary, get used to different grammatical structures, familiarize yourself with the culture(s) in which the language is spoken, and even learn about a favorite topic in a new way.
The Kwiziq blog offers a variety of bilingual articles which include not only an (initially hidden) English translation, but also links to lessons on the French grammar used in each sentence: Bilingual Reader.
General French reading materials
French comics – Laugh your way to better French.
French magazines online – Wide variety of magazines from France and other French-speaking countries.
French newspapers online – Links to national and regional French newspapers and news sites.
Livres pour tous – Thousands of free, non-DRM French ebooks.
French blogs and topical sites
Le Blog d'Hervé Bizeul – Reflections of a vigneron in Vingrau (le Roussillon).
Le blogue culture – News about books, movies, music, and more.
Blogues Agence Science-Presse – Science in the news.
Le cybercarnet du FLE – Behind the scenes at RFI's French teaching department.
Le journal du geek – The latest news related to every aspect of geek culture.
Langue sauce piquante – Linguistic blog from Le Monde's proofreaders
One Thing in a French Day – Thrice-weekly blog posts (with text and audio) about a French woman and her family
Retour au CM1 ! – Ever-growing collection of fautes spotted in the wild
The Conversation France – Collection of articles on topics ranging from culture to education to tech
From our Education Partners
Improve your French reading skills
Read our tips!
If you need help improving your French grammar, sign up for a Kwiziq account to get personalized study recommendations!
The four basic language skills
Reading in French
—–
Thanks for reading! For more French learning tips, follow Kwiziq on Facebook and Kwiziq on Twitter.