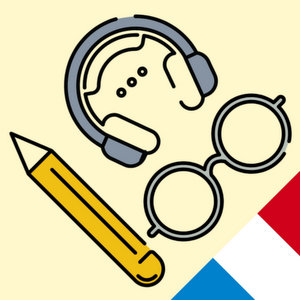 Today is Weekend Workout Day! A new set of self-marked writing challenges and dictées was sent by email to Premium subscribers. The theme is At home.
Writing challenges:
Dictées:
Writing challenges and dictées are in a format which offers corrections for each phrase to help you pinpoint your mistakes as you self-score.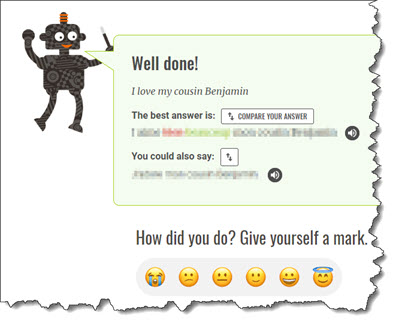 Please note that these exercises are in BETA, so you may encounter the occasional bug or glitch. Please do let us know about these so that we can get them fixed asap. As always, screenshots and information about your system (OS and browser, including versions) is extremely helpful. We'd also love to know what you think about the new format and function: good, bad or indifferent.
Already on our improvement list:
Improvements to KwizBot's corrections (ongoing)
Automarking (once KwizBot is clever enough, hopefully quite soon)
Kwizzes and English at the end to test and reinforce comprehension (once we figure out the smartest "Kwiziq way" to do this)
Audio speed control (technically challenging, so it may not be soon, but it's on the list)
So Kwiziq Premium subscribers, check your email for your weekend workout!
If you didn't receive it, please
1. Check your Communication Preferences – you need to be opted in to "System communications."
2. Check your spam/bulk mail folder and be sure to whitelist all email addresses @kwiziq.com

Hey there! What kinds of topics would you like to write about? Please give us some suggestions!