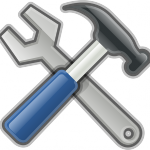 We've made some significant improvements to the Kwiziq Scoring System:
Scores will better reflect the difficulty and size of concepts. Small, easy lessons will be easier to pass; harder, larger topics will require more correct answers to achieve similar high scores.
Recent answers count more towards your score than old ones.
Kwiziq is able to make more intelligent decisions about which lessons you should focus on.
There is less repetition of questions in kwizzes if you answer them correctly – but Kwiziq will still repeat questions that you get wrong so that you can practise the correct response.
You will be able to achieve higher scores on average.
The scores shown on your dashboard in the level progress indicators are also being fixed.
Check out the FAQs if you have questions, or contact us.